New partnership aims to improve financial wellbeing through a gamified app experience
26th July, 2021, – LONDON, United Kingdom – Maslife, the payment and wellbeing platform that rewards people for keeping healthy, has collaborated with regulated e-money services provider Paynetics to power its new financial wellbeing app.
The new Maslife platform enables users to make informed decisions about their lifestyle, wellbeing, and finances. It offers customers a full suite of financial tools to support them in better managing their finances and improving their state of mind.
Health is intrinsically linked with finances, however, the two are traditionally dealt with separately. There are many financial, health, and mindfulness apps on the market, but none that bring together these priority areas of life in an integrated way.
Maslife changes the way we deal with health and finance. The new app helps its users to implement positive habits and mindsets with actionable steps. These include mindful spending and budgeting with accounts in GBP, EUR and USD, free currency exchanges, virtual and metal debit cards, along with other payment services.
Physical and mental health is supported within the app with health activity monitoring, guided meditation, informative podcasts, and much more.
Kash Amini, CEO of Maslife, said: "Maslife has been designed from the ground up to support and encourage our users from both a financial and a wellbeing perspective. These important aspects of a person's life are closely linked and affect each other deeply. With this in mind, we have been working tirelessly on our AI-powered app to support and encourage our users in a way that works for them individually, with targeting and gamification to make it enjoyable. For this reason, our platform and ambitious roadmap of features demand advanced, forward-thinking partners. We are delighted to be working with Paynetics, Mastercard, GPS, and Thames Card Technology to support our exponential growth, enabling our users to be the best they can be."
Maslife wants everyone to be able to benefit from its smart AI-powered app, which is customised to the user's lifestyle. As such, they are offering free virtual accounts and cards where users can try all the wellbeing features for two weeks, including guided meditation, physical activities using AI, and more. Members can also add a physical card if they wish to benefit from additional rewards and make in-store purchases.
The Maslife partnership with Paynetics furthers the commitment of both companies to 'fintech for good', in collaboration with Mastercard, Global Processing Services (GPS) and Thames Card Technology.
Paynetics has integrated i's all-in-one banking-as-a-service (BaaS) solution with Maslife's unique financial wellbeing offering to give consumers a rich and supportive financial experience.
Amanda Harrison VP, Head of Business Development at Paynetics said: "We have streamlined our integration services, enabling any established brand or fintech to migrate to Paynetics easily. We are delighted to onboard Maslife to help revolutionise the way consumers manage their finances. Over the last year, the financial challenges and stresses faced by many individuals have illustrated the need for a payment platform that also prioritises mental and physical health. Our innovative financial infrastructure, and collaboration with Mastercard, GPS, and Thames Card Technology has enabled this innovative wellbeing and payments application that will improve people's lives."
The app offers a dynamic, gamified experience that engages users and helps them achieve their lifestyle and financial goals. Users can set regular financial and wellness targets through the app, monitor their progress, and be rewarded if they hit them. With each goal reached, users gain more points, and the resulting healthier user gets to unlock new levels.
Maslife is improving its rewards programme with redemptions available on in-store purchases. New digital currencies will be integrated into the platform allowing members to make purchases and payments in a wide range of currencies anywhere in the world.
Neil Harris, Group Chief Commercial Officer at GPS said: "For years, we've known about the impact that debt and financial hardship can have on an individual's mental health. This is why GPS is really proud to work alongside Paynetics, Mastercard, Thames Card Technology, and the team at Maslife to deliver a new service that can help transform the wellbeing and finances of users.
"Our trusted and proven processing engine of the GPS Apex platform provides the transactional ledger with the highest levels of transaction management, security, and compliance. All whilst giving Maslife users the opportunity to customise their experiences and personalise the rewards and services they choose."
By bringing together easy-to-use tools and incentives to solve daily challenges, Maslife is supporting the prioritisation of health and finances to foster a better future for its users.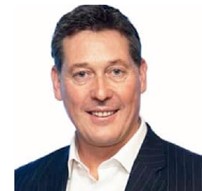 Media contacts
For media enquiries, please contact:
paynetics@hardnumbers.co.uk
About Maslife.
Founded by serial entrepreneur Kash Amini in 2018, Maslife is a business based on the principle that finances and wellbeing are intrinsically linked. Our pledge is to actively address this relationship in a positive way by helping our users achieve a healthier and wealthier lifestyle – together.
To do this, Maslife has built an AI-powered platform and mobile app which empowers our users to make mindful, constructive, and informed lifestyle choices. Underpinned by our regulated partners Paynetics, global fintech processor GPS, and Mastercard, users have access to multi-currency accounts, debit cards, bank transfers, and zero-fee currency exchange. In addition, the mobile app offers a host of health and wellbeing-focused features, including guided meditation, podcasts, and more. This is the key to supporting physical and mental health which when combined with our financial platform also helps them to manage their money easily and consciously.
Please find more information at https://maslife.com/ and watch our video https://youtu.be/ZZMYIinQ_Ho and follow us on Twitter, LinkedIn, and Instagram.
About Paynetics
Founded by financial sector veteran Ivo Gueorguiev and serial entrepreneur Valeri Valtchev, Paynetics is an e-money institution, providing end-to-end payment services across the UK, European Union and globally. We are principal members of Mastercard, VISA, UnionPay International, SWIFT and SEPA, and can offer both IBAN's and UK Sort Codes. Paynetics meets the complex payment and Banking as a Service needs of its B2B and B2B2C customers safely in one place, including card acceptance and issuance, across mobile and ewallet, online, digital and physical cards, and POS channels. Our award-winning technology makes Paynetics easy to work with while offering some of the most sophisticated digital solutions based upon tokenization such as Apple Pay and Google Pay.
Please find more information at paynetics.digital and follow us on LinkedIn and Twitter @PayneticsAD.
About Global Processing Services (GPS)
Global Processing Services (GPS) is the trusted and proven go-to payments processing partner for today's leading challenger brands, including Revolut, Starling Bank, and Curve. Founded in 2007, GPS' highly flexible and configurable platform places the control firmly in the hands of global fintechs, digital banks and e-wallets, enabling them to deliver rich functionality to the cardholder.
GPS is certified by Visa and Mastercard to process and manage any credit, debit or prepaid card transaction globally, with offices in London, Newcastle, Singapore, Sydney and Dubai. It is equipped to meet the stringent standards required by Tier 1 banks and has integrated with more than 40 issuing banks and operates programmes for more than 180 clients in 60 countries, using over 150 currencies.
Follow us on LinkedIn and Twitter, or visit our website on globalprocessing.com