Fibonatix is an experienced global payment service provider, regulated by the FCA, dedicated to supporting business growth and delivering the right payment solutions to meet client needs. They provide customised payment processing solutions and support services across a wide range of sectors, shaped by unmatched payments knowledge and expertise gained from working with hundreds of companies around the world over the past decade.
Fibonatix offer a wide array of services including POS Terminals, Payment Gateway, Alternative Payment Methods and Payment integration solutions.
Statistics show that the overwhelming majority of businesses fail, usually in the first few years. Fibonatix is committed to changing the status quo. They believe that every business deserves a real chance to succeed, even when the odds are stacked against them.
By going far beyond the superficial to get to the essence of each potential client's business and market, Fibonatix support businesses that others may reject, simply because they don't understand the model.
Fibonatix needed an acquiring partner who would be able to support their aggressive expansion plans which are focused on growing their offering, increasing their merchant base and focusing on new verticals. To achieve these plans, they needed a provider of financial services who was able to deliver the required products in a timely and efficient way. This has been achieved through partnership working with Paynetics
The cooperation with Fibonatix started in 2019, and in line with their strategy they needed an agile acquirer able to support onboarding a large number of merchants focused on specific verticals. Since the Partnership was established, there has been a significant ramp up in onboarded merchants and volumes processed with a strong focus on automation and removing manual barriers. Specific areas which Paynetics and Fibonatix have focused on are:
Bespoke approach around an end-to-end solution for Fibonatix to meet their client needs. This includes an integration with Paynetics powerful acquiring APIs which are convenient and easy-to-integrate for e-commerce
Quick and seamless onboarding of merchants through a streamlined merchant underwriting process underpinned by an onboarding API. This results in quickly onboarded merchants and transaction acceptance.
Chargeback and risk management solution adapted to support Fibonatix business models while staying compliant with card schemes requirements.
Paynetics, being a principal member of Mastercard and VISA, provided a one stop shop to serve merchants, paving the way for expansion.
The POS market is at the tipping point of a technological change. Hardware POS terminals are gradually being replaced by softPOS solutions. Paynetics and its sister company Phos are one of the pioneers and technology industry leaders in the space. Paynetics, Phos and Fibonatix are exploring the opportunities around softPOS and how it can further support the expansion for Fibonatix's ability to reach untapped merchants.
Through partnership working with Paynetics, Fibonatix has seen continued growth in terms of onboarded merchants and the volumes processed. New verticals are continually explored focused on driving increased merchant coverage and increased volumes.
Thanks to Paynetics regulatory infrastructure and very wide product range, Fibonatix was able to quickly increase their merchant base
The dual licensing of Paynetics made it possible for Fibonatix to grow aggressively which has been the primary focus of the company.
Paynetics has been an integral part of the Fibonatix journey and both partners are committed to the strong partnership approach which has helped to drive benefits and growth for both businesses.
As a long-time partner of Paynetics, we are proud of the strong relationship we have built over the years. Together, we have achieved great success and have consistently delivered high-quality solutions to our clients. We look forward to continued collaboration to drive innovation and create value for our clients.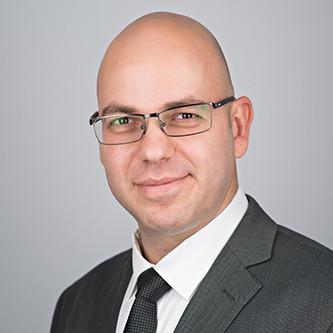 Tal Miller
CEO at Fibonatix