VIVACOM is an industry-leading communications services provider with over four million customers and a network of 230 outlets nationwide. From its foundation as Bulgaria's first telecoms operator, the company has become one of the main providers of high-tech services that support a modern and dynamic economy.
Vivacom's mission is to offer personalized services that reflect its customers' needs. To achieve that, the company often follows an out-of-the-box approach to developing and providing innovative technological solutions. Vivacom considered it strategically important to enter the fintech space and provide a full range of digital payment products to its clients. Since it is not a financial institution, Vivacom wanted a combination of Software and Payment as a Service.
The advent of interoperable wallets
Paynetics had already empowered Phyre and A1 with their digital wallets. Our holistic approach to payments with an end-to-end solution was a natural fit with the desire of Vivacom to have a one-stop solution. We paired our payment schemes memberships and wide product range with our white-label digital wallet to offer a tailored solution to meet the requirements of Vivacom. But we took it a step further – we built a common platform, allowing all the wallets powered by Paynetics to be interoperable. Customers of one wallet can interact with members of another wallet in the same way as if they were part of the same wallet, creating substantial additional value for both consumers and merchants.
With Pay by VIVACOM, we laid the foundation of our network of interoperable wallets. As digital payments grow and eWallets become an important part of the payment ecosystem, the question arises of how the individual wallets will interact together. We have come up with an answer - our network has made it simple, creating a lot of additional value for all participants.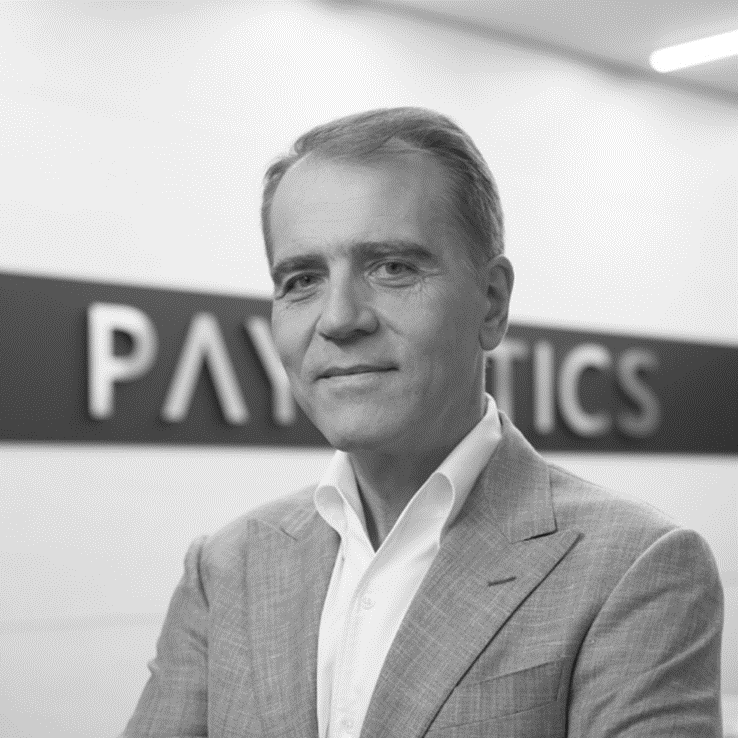 Ivo Gueorguiev
Chairman @ Paynetics
a digital payment network
Vivacom launched its wallet within only 3 months from signing. In addition to having the luxury of plastic cards, Pay by VIVACOM customers enjoy paying contactless with their phones at any POS terminal and online. They get IBAN accounts and can perform their usual banking activity from the wallet with unrestricted bank transfers. Consumers can also digitalize and store their loyalty cards and optimize their weekly and monthly budget with the Expense Manager. With the QR payments, Pay by VIVACOM offered faster settlement and a more cost-effective way for its merchant clients to accept payments.
But most importantly, Pay by VIVACOM became part of a growing network of interoperable wallets to include A1 and phyre, which has given much more flexibility to its clients as users of the different wallets benefit from the same features and efficient payment mechanisms.
Providing financial services to our clients is of strategic importance to us. Paynetics was able to offer a compelling package of both software and payment services. Its wide product range and short time to market was of crucial importance.

Atanas Dobrev
CEO @ VIVACOM