Benamic makes complex global promotional campaigns simple. They are a technology-led promotions company specialising in designing and executing cross-border campaigns that get results. Since 2009, Benamic has been helping global brands connect with their customers to achieve their marketing objectives. They offer an end-to-end service and cutting-edge technology helping to simplify the process of launching and managing promotional campaigns at scale. Operating in all major territories their comprehensive service covers every aspect of clients' promotions, from strategy to execution and evaluation. As a specialist division of CluneTech, an industry-leading fintech group, Benamic have the global reach, expertise and infrastructure to make promotional campaigns a success by offering a reliable, single-source solution for global promotion.
Benamic support a number of global brands with promotion and incentive-based programmes with fortune 500 companies being part of the portfolio of clients supported. One of the programme is a loyalty-based programme and one focuses on sales commissions for store employees. For both programs, it was critical for Benamic to have a Partner who could support them with the ability to issue cards and distribute them via a "ready to go" app which would allow cardholders to have complete control over their cards.
Paynetics were selected as the Partner to support their journey based on their complete issuing capabilities and their My Paynetics application to support innovative promotion and incentive-based programmes/products.
Following the Paynetics acquisition of Wirecard UK & Ireland assets in 2020, Benamic was part of the portfolio of clients that Paynetics were committed to supporting and ensuring a fast, secure and seamless transition, together with a strategic product roadmap for future development. 
Paynetics, being a principal member of Mastercard and VISA, and having its My Paynetics app ready to support multiple cards programs simultaneously are able to commit to supporting Benamic with the programmes providing options around:
Corporate portal – so Benamic can setup and manage cards and funds.
Mobile app – so that cards holders can manage their card and add cards in Apple and Google Pay by a single tap of a button via in-app provisioning.
The complete solution provides smooth experience to both Benamic and their cardholders and responded to the client's requirements within time and budget:
The client creates and loads cards via the portal in bulk.
Cardholders receive an invite to get their physical card from their employer and download the app to manage the card from there.
Cardholders download the app, go through simple registration to link their card.
The cardholder can now manage his card, revel card data and PIN, use the card for online purchases with Biometrics 3D SCA method.
Following the transition of the programmes Paynetics and Benamic have established a strong partnership which has helped to ensure the successful continuation of these programmes.
To meet the client brief, Paynetics were able to provide card issuing capabilities and the ability for cardholders to fully manage their card/account via the Paynetics app. The ability to use Google Pay and Appley Pay was also incorporated into the solution.
Thanks to Paynetics regulatory infrastructure, issuing services and My Paynetics app, Benamic have
been able to continue with the programmes which were formerly under Wirecard UK & Ireland and
these are in a strong position for growth.
There is the potential for Paynetics to support additional Benamic programmes in the future helping
Benamic to grow their promotion and incentive based client portfolio. An area which Paynetics and
Benamic will potentially look to collaborate on in the future is around the provision of the existing
app and portal.
The following are being explored:
Potential for white labeled version of the App with the brand of Beanamic's client

App Push notifications and marketing messages functionality
App Push notifications and marketing messages functionality
We are pleased with the smooth transition of our client programs to Paynetics, and we appreciate their commitment to supporting us and our clients with their technology and expertise. Their capabilities have enabled us to continue to provide our clients with reliable and innovative solutions for their global promotional campaigns. We look forward to exploring potential future collaborations with Paynetics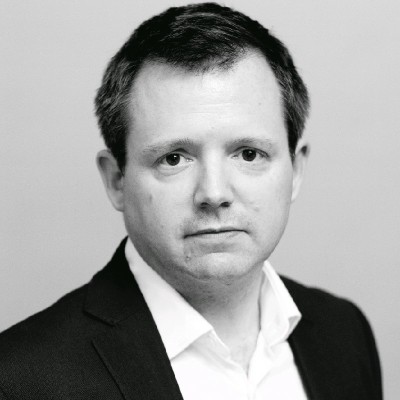 Julian Morrison
CEO @ Benamic