DNA is one of the most dynamic newcomers to the acquiring scene in the UK. Set up by inspirational founders, the ambition of DNA Payments is to grow into a fast, dynamic business with technology and payments infrastructure at its core. They seek to drive efficiency in a traditionally low tech space,  and deliver extra value to their merchants. Supported by an investment from Alchemy, over the last three years they have developed, acquired and invested heavily to ensure that their customers and partners thrive with the best possible omnichannel payments ecosystem and a range of integrated alternative payment methods.
They needed an acquiring partner who would be able to support them all the way, as they grew and expanded both geographically and product wise. DNA needed to offer something extra to the merchants to avoid the prevailing modus operandi, where ISOs are competing predominantly on price with little to no differentiations. To achieve that they, needed a provider of financial services who was able to deliver the required products in a timely and efficient way.
The cooperation with DNA started at the beginning of their journey, at which stage they were not a licensed acquirer. In line with their strategy they needed an agile acquirer able to onboard a large number of merchants in a limited period of time.
Paynetics, being a principal member of Mastercard and VISA, provided a one stop shop to serve both the UK and the EU mercahnts, paving the way for Europe-wide expansion. The API connectivity allowed quick onboarding and conversion of merchants to their new platform.
The ability to serve both the EU and the UK post Brexit was key for DNA, as even after they obtained an acquiring license in the UK, they still needed a partner for the EU. What is more, even in the UK, Paynetics continued to provide acquiring services, which allowed DNA to grow faster.
The POS market is at the tipping point of a technological change – hardware POS terminals are gradually replaced by softPOS solutions. Paynetics and its sister company phos are one of the pioneers and technology industry leaders in the space. Paynetics made this tech available to DNA in order to improve their overall competitive position and reach a whole new universe of merchants.
At the next stage of executing their market expansion strategy, DNA needed to differentiate from all the other acquiring providers and improve their unit economics. The industry is notorious for a race to the bottom in terms of pricing and this is what DNA set out to change with a new approach. In addition to the quick onboarding and superior monitoring and high level of customer service, they required additional products and services to offer to their merchants.
Paynetics offered DNA a way to move away from a pure acquiring relationship to a full banking relationship with their merchants
We helped DNA redefine the relationship with their merchants. We gave them the instruments to offer them a full banking solution, thus substantially increasing loyalty and reducing churn. We structured a number of additional services to be introduced step by step, to include:
Fully functional IBAN accounts to cover SEPA and UK payments
This allows DNA to increase their competitive position, especially with regard to commercial banks and companies like VivaWallet and MyPOS. They are able to deliver extra value for the merchants:
One stop financial services shop
Pay a lower cost for acquiring
Immediate settlement and thus free working capital financing
Furthermore, Paynetics is expanding its cooperation with DNA beyond the traditional payment services. It has made available its lending facilitation module to help merchants clients of DNA to access working capital financing from Paynetics lending partners. By offering merchant cash in advance to their clients, DNA is able to bring substantial benefit to their merchants, increase their loyalty and drive additional revenues.
DNA and Paynetics have developed an exemplary partnership. The dynamic nature of the DNA team and the acquisition driven growth of the company have created a lot of opportunities for Paynetics to design, build and deploy innovative financial solutions for merchants. Our ability to deliver highly regulated products has provided a sound foundation for DNA to build upon.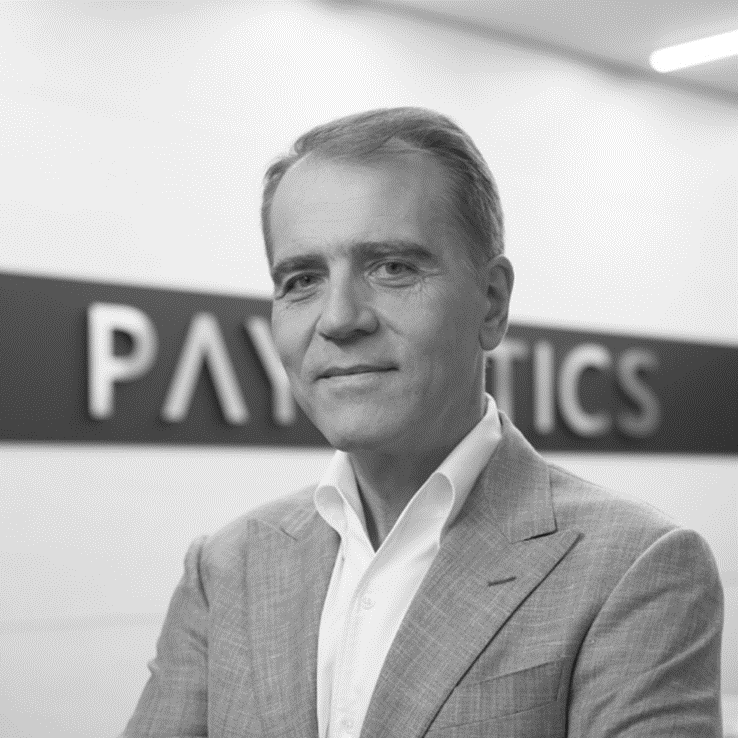 Ivo Gueorguiev
Chairman of Paynetics
DNA Payments has grown from a start-up to be at forefront of innovation in providing financial services to merchants
Thanks to Paynetics regulatory infrastructure and very wide product range, DNA was able to quickly grow its merchant base and later offer a very attractive, higher value added product to their clients and build a solid competitive advantage.
The dual licensing of Paynetics made it possible for DNA to grow more aggressively in Europe in addition to the UK market, which has been the primary focus of the company.
The passion for innovation shared by both businesses, has been the natural common ground to expand this cooperation, helping DNA evolve its relationship with the merchants from a purely acquiring one to a full banking one.
The close collaboration between Paynetics and DNA Payments during the development process brought about additional innovative features for the merchants' clients, such as instant settlement and working capital financing.
Paynetics have been with us from the beginning of our journey of accelerated growth. They have shown a high level of agility and have been able to come with the necessary services as our needs continued to evolve. Being dual licensed and having all the tech inhouse has made a big difference.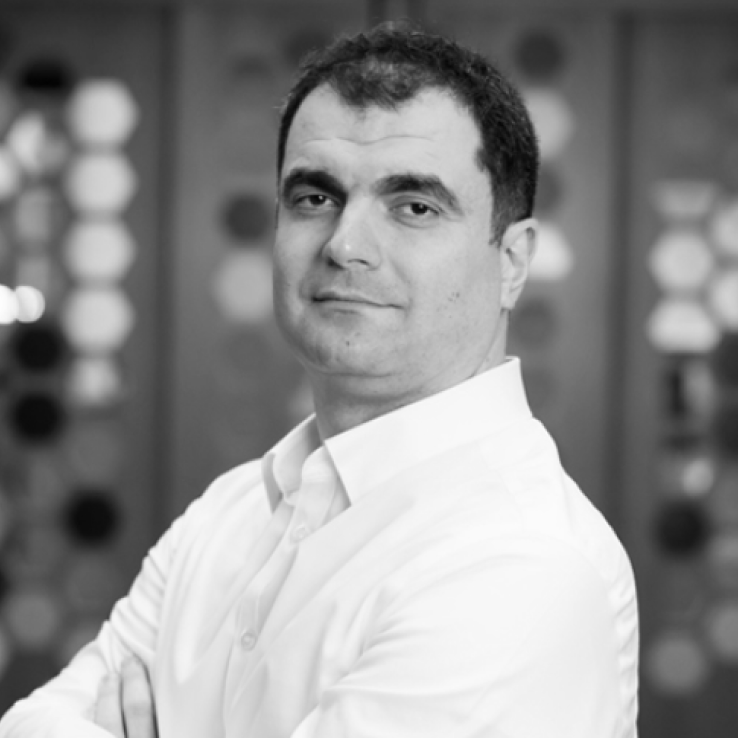 Arif Babayev
Co-founder and CEO, DNA Payments